The best for major rock drilling challenges
VersaDrill's surface drill rigs can handle a lot of force and pressure. Easy reconfiguration helps you optimize your investment; one diamond drill will deliver excellent results on different projects.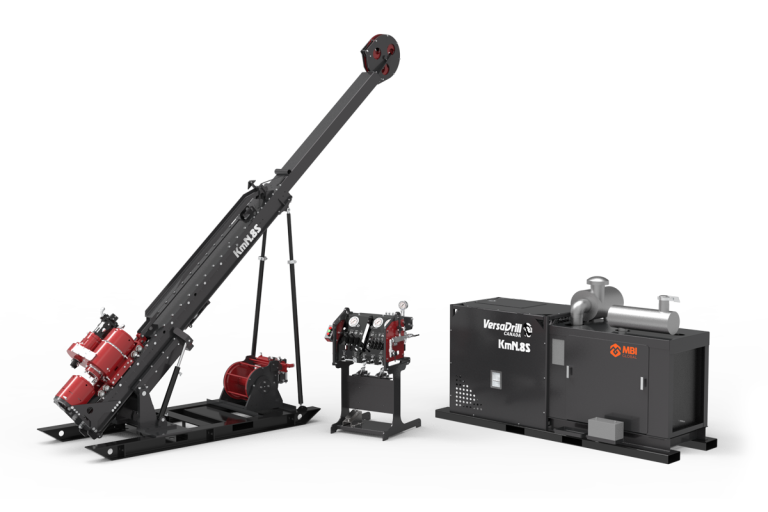 Best choice when versatility is needed
The KmN.8s is larger than the KmA.3s and KmB.4s. We've paid particular attention to the size and weight of each part of this drill to make dismantling, transport, and reassembly as efficient as possible. Its modular design makes it easily adaptable as well. Underground version also available.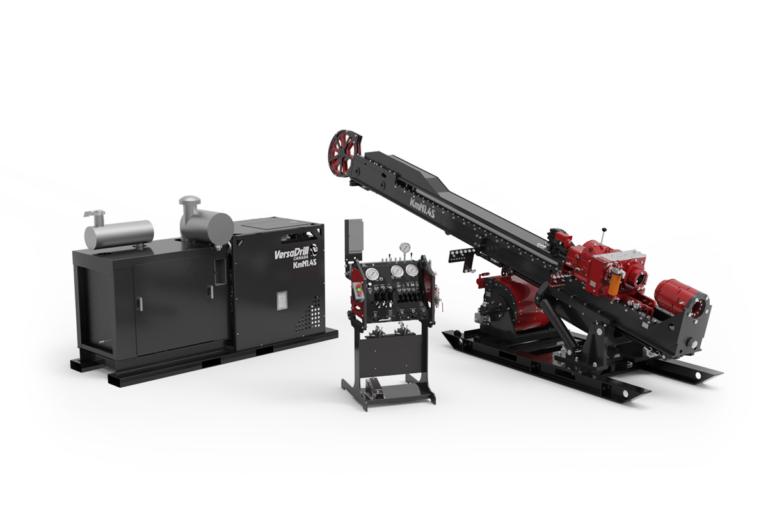 One of the most powerful products on the market, the KmN1.4s surface drill and reach depths of up to 6230 ft. It's equipped with a control panel that makes managing the drill head speed simple and guarantees a safe working environment for your drillers. Underground version also available.